Dear Friend,
A staggering amount of today's successful marketers got their start in Internet Marketing by participating in giveaway events…
Thanks to giveaway events they now have "work in your underwear" freedom and make money whenever they want to by pushing the autoresponder's SEND BUTTON!
There is no easier, cheaper way to add subscibers to your list than by contributing to a giveaway event…
.. BUT.. HOSTING YOUR OWN event, is BY FAR the fastest way to build your email list.
Giveaways have changed over the years though.. those MASSIVE events with hundreds of contributors (most of which don't even promote) are just NOT as effective as they used to be.
Now-a-days.. it's like pulling teeth trying to convince guys with big lists to contribute a gift and promote your event.. they've come to realise that the "average" giveaway event is not even worth their time to even hit "reply" to tell you NO! .. because they get invites EVERY DAY…  and 99% of the events SUCK!
Not to mention.. most of these events are run with an Admin squeeze on the front end so the people that contributors are sending, HAVE TO sign up to the Admin list.. JUST TO SEE the gift page.. most guys with big lists are just not into having their list "skimmed off the top" like that anymore.
BUT.. there ARE events that these power promoters will ALWAYS participate in.. and PROMOTE HARD..
.. it's the "MINI Giveaway Events"
You've surely seen events like this.. there are usually only 15-50 gift contributors.. and they are ALL "well known" marketers with email lists in the multiple THOUSANDS.. and they promote multiple times.
Now don't be short sighted.. stay with me on this.. just because you're not "skimming" all the contributors' lists off the top.. doesn't mean you won't end up with a massive list.
You can make your own gift listing "sticky".. at the top of the gift page.. so your Admin gift is the first one everybody sees.. so you WILL get the most subscribers (provided it's a decent gift worth opting in for ;-))
Running your own Mini Giveaway event is a WIN-WIN-WIN situation..
– You WIN – because you attract contributors who won't participate in crappy events.. and they WILL promote hard.
– Your contributor partners WIN – because you provide a quality event with big list owners participating and don't "skim" their lists on the front end.
– The visitors WIN because they don't have to opt-in to some stranger's list just to see the gift page, don't have to wade through pages and pages of utter CRAP downloads for a few half-decent morsels.. and they get great gifts from top marketers who they can actually learn something from.
The Mini Giveaway Events I've run have added 300- 500 new SUBSCRIBERS to my list in the very FIRST DAY and 1500-2500 by the end of the events!
[headline_georgia_small_centered color="#000000″]As the developer of the "Ultimate JV Giveaway Script," I've been personally responsible for providing the software platform for 1000s of list building giveaways over the past 7 years – so I know a thing or two about what it takes to run a successful event…
And now, I've made an option available to run similar events on a WordPress Platform that is unbeatable…[/headline_georgia_small_centered]
Easy Installation
The install process for the script needs to be as easy as possible.
Customizable
You need to be able to customize the settings for your event. One Size Does Not Fit All!
Automation
The event needs as much automation as possible. From signing up contributors to sorting and ranking the gifts display.
Anti Cheat
You need to be able to guard your event from cheaters.
Cost
The software you use to run your giveaway needs to be cost effective.
Upgrades
It needs to be easy to upgrade the software
[headline_georgia_small_centered color="#000000″]Some things you DO NOT want to have are…[/headline_georgia_small_centered]
Hard Installation
The install process takes a rocket scientist to figure out. Upload here, chmod this, chmod that, ect…
No Customization
Either there is no customization available, or you need to hire someone to do it for you because it is so complicated.
No Automation
You spend your time updating the gift ranking page or adding contributors that you do not have time for anything else.
No Anti Cheat
There will always be people out there that try to cheat.
High Cost
In these times you do not want to spend hundreds of dollars on something if you do not KNOW you will have a good ROI.
Hard To Upgrade
The upgrade process takes a PHD to figure out. Upload here, chmod this, chmod that, make sure you do not overwrite this or you will break everything, ect…
[headline_georgia_small_centered color="#000000″]WPGiveaway Advanced IS Your Solution![/headline_georgia_small_centered]
[green_tick_1_list width="100%"]
Installation is a snap
Extremely easy to customize
95% Automation
[/green_tick_1_list]
[green_tick_1_list width="100%"]
Anti Cheat system is built in
Upgrading is a snap
Extremely Cost Efficient
[/green_tick_1_list]
[guarantee_box_1 title="Our 30 Day 100% Money Back Guarantee"]If you are not completely satisified for any reason just let me know and I will refund your purchase price NO QUESTIONS ASKED[/guarantee_box_1]
Purchase A Single Site License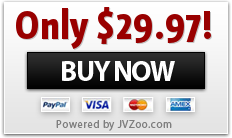 [black_arrow_list width="100%"]
User Right Only
Can Install On ONE WP Installation
[/black_arrow_list]
[headline_georgia_medium_centered color="#000000″]Testimonials[/headline_georgia_medium_centered]
[testimonial1 author="David Merrington"]"The GrandMaster of Giveaway programming does it for small biz! Scott's JV Giveaway Plugin is the most exciting software I 've seen in years. A fresh, creative alternative to the old optin funnel. And sheer fun to set up. Thank you Scott! You've brought back the light. PS: I've never known such dedicated help and support. 10 Star Rating!"[/testimonial1]
Scott Case
#1 Selling "Ultimate JV Giveaway Script" Developer